Lance Carter
Position
2G
Height
6-3
Weight
School
Troy High School
Hometown
Troy, Ohio
Incoming Year
2011
Offered By
Miami (walkon)
Initially posted by mollautt on 03/23/11 at 9:12 am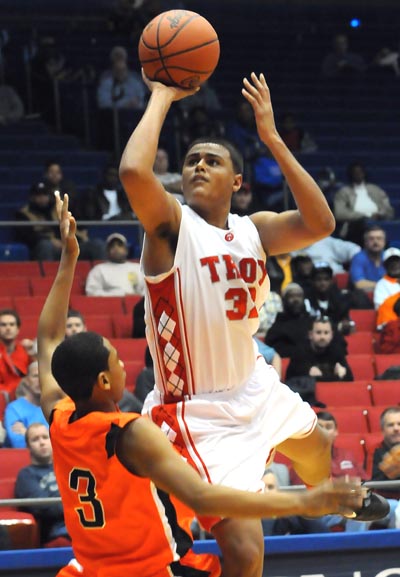 2011 Prospect: As a senior, Carter averaged 17.5ppg (4th in GWOC), 5.8 rebounds, 7.1 assists (2nd in GWOC), and 3.9 turnovers. He was 3rd team Ohio Divosion I All-Southwest District. He was also Player of the Year in the GWOC North and McDonald's All-American game nominee. He scored 27 points in his final game with Troy in a state tounament loss to Withrow at U.D. Arena.
Word is he is the half brother of NFL player Cris Carter and former IU bball player/NBA player/coach Butch Carter. He also had another brother, Shane Carter, who played football for Wisconsin. YouTube Video.
Besides Miami, Carter had reportedly had received interest from Toledo, Cleveland State, and Northern Kentucky.
Know someone who would like to learn more about this recruit? Send them a link!