Remy Ndiaye
Position
SF
Height
6-7
Weight
210
School
Lake Forest Academy/JUCO
Hometown
Chicago
Incoming Year
2012
Offered By
Miami
Initially posted by NickSkin on 11/12/10 at 12:29 pm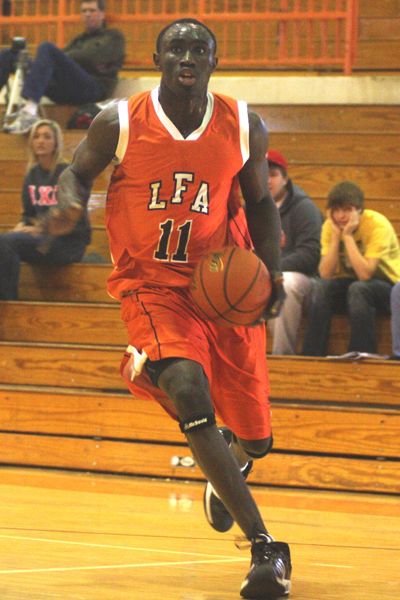 Remy (or REMI) Ndiaye graduated from the Lake Forest Academy in Chicago and was originally a member of the class of 2010. He will go JUCO. Originally from Senegal and came to the United States in 2008 after spending three years in the SEEDS program. SEEDS, which stands for Sports for Education and Economic Development in Senegal, was launched in 2003 to help teenage boys in Senegal improve their lives through education and basketball..
Highly athletic who is a work in progress.
02/09/11
Posted by mollautt at 2:21 pm
In high school, Remy was ranked #288 in the nation per Hoopscoop. He started as a guard for the Senegal jr. National Team.
03/14/11
Posted by mollautt at 4:49 pm
Remy's statistics so far with Palm Beach State College: STATS
Know someone who would like to learn more about this recruit? Send them a link!